Utixo provides its customers with an extremely advanced VPS control panel that allows customers full management of all the technical aspects of the VPS.
To access the VPS control panel you need to enter the primary control panel https://controlpanel.utixo.co.uk with your credentials, select the "my services" menu to get a list of the services purchased, locate the service related to the VPS (indicated as Cloud Virtual Server) and click on "Active" to access the VPS control system.
Once you enter the function, the menu will look like this
From this control panel you can:
View server operation statistics (CPU, RAM, DISC)
View the characteristics of the server and the resources purchased
View resource usage (CPU, MEMORY, DISK)
Power on, power off, restart, reinstall the server
Create a snapshot of the server ie an instant security backup
Access the server console for emergency operations
Manage your IP addresses (reverse, firewall)
Here are some screens showing the main features, screens that you find in our control panel:
Viewing the server configuration
From here you can view the main features of your VPS such as CPU and RAM and the status (on, off)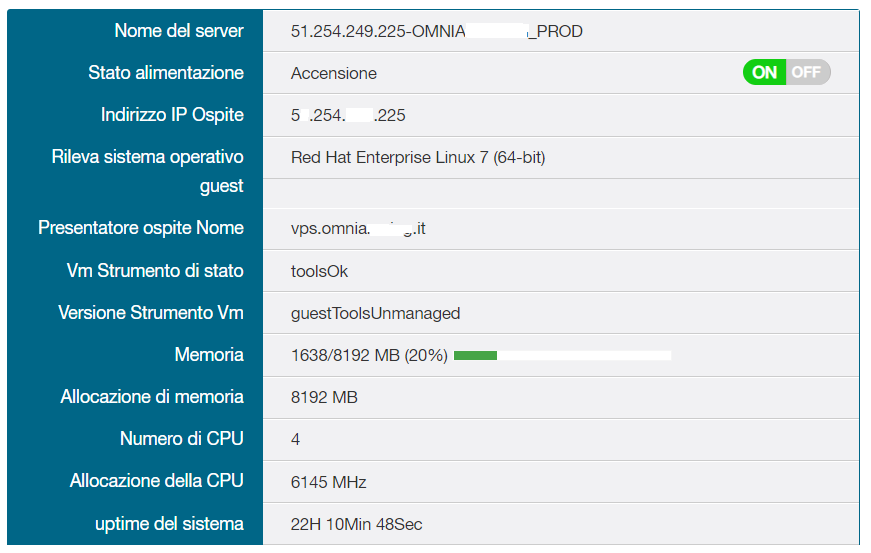 Use of bandwidth and resources
This function allows you to view in real time the actual use of system resources (CPU, Memory and Network) in the last 24 hours, a very important function to evaluate the correct size of the server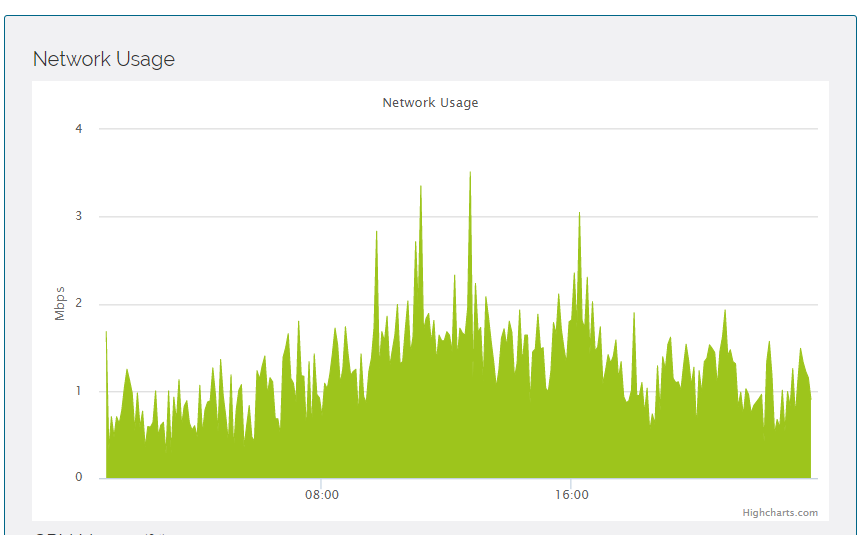 CPU usage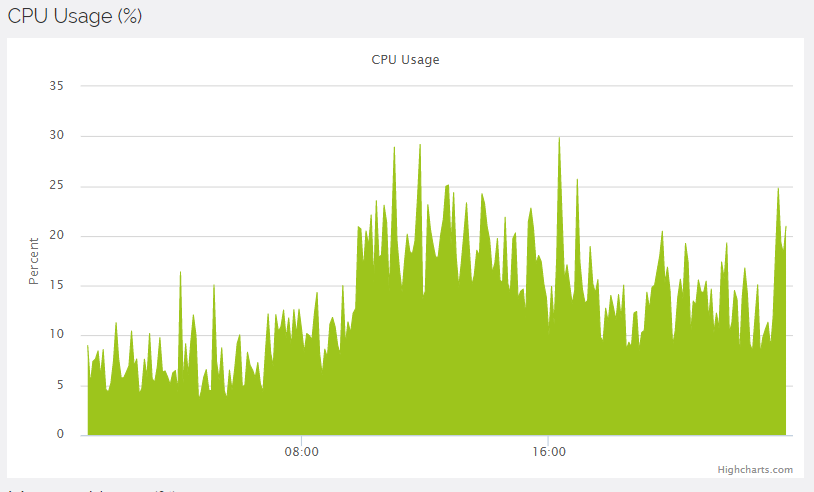 SNAPSHOT
The SNAPSHOT function allows you to create an instant restore point of your VPS, they are very useful for updates, tests and patch applications on programs and servers.
Once a snapshot is created it will then be possible to return the VPS to the snapshot state, as if it were a restore of a full backup.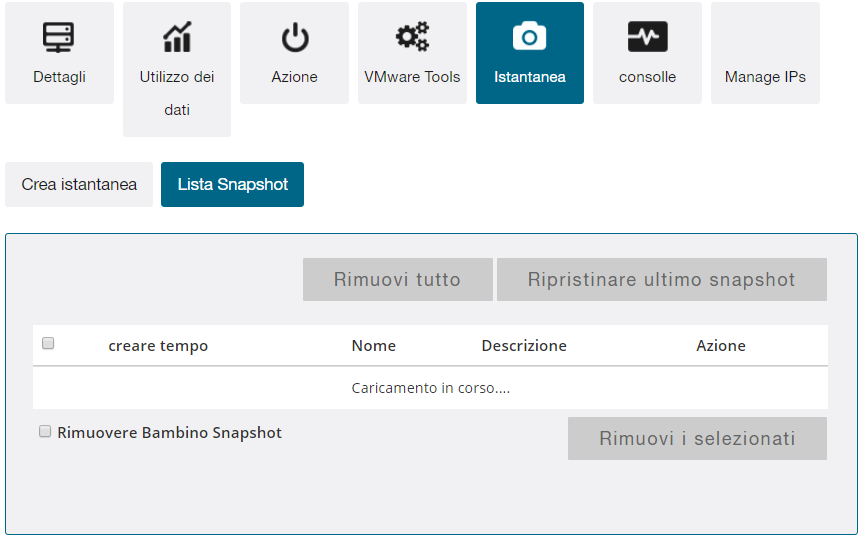 The number of snapshots that can be managed depends on the product, in the standard configuration only one snapshot is possible. The snapshots created will reduce the performance of your server so it is important to create snapshots only in case of need and delete them when they are no longer needed.
VPS CONSOLE ACCESS
This function allows DIRECT access to your virtual server, even in the absence of a network connection. It's like accessing the server physically.
Clicking on the CONSOLE button will open another window and from there you can check the VPS.
IP MANAGEMENT
From here you can manage your IP, reverse DNS and firewall, they are very delicate functions that can compromise the functionality of the entire VPS.
The firewall allows you to manage some simple rules to limit access to the VPS.